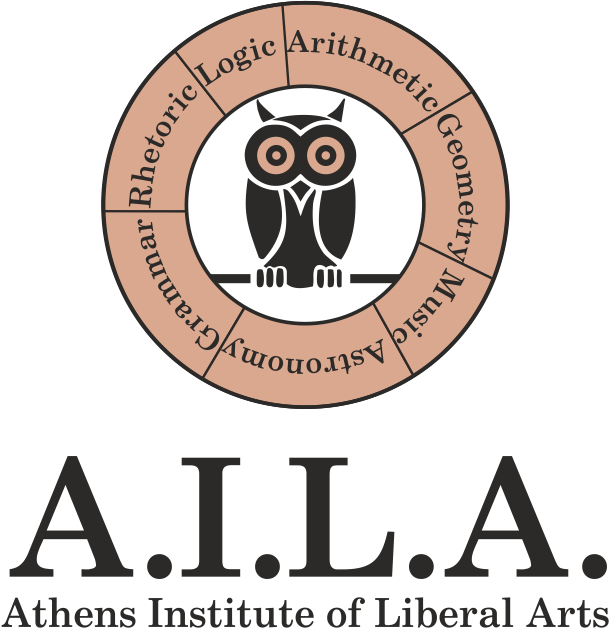 ZOI – MARIA TSINOPOULOU
Economist
MA in Financial Management,  Durham University
MA in Art, Law and Economy, International Hellenic University
CEO of A.I.L.A.
The Athens Institute of Liberal Arts (AILA) is the first institute of its kind established in Greece, it was launched in 2013, in Athens.
AILA's main purpose is the re-invention and re-enchantment of downgraded and under-emphasized Liberal Arts in the new world/neo-cosmos of globalization and the knowledge society, mainly through cultural, research and training programmes.
AILA will organize conferences, lectures, workshops, training programmes, research and other educational and cultural activities for the promotion and achievement of its goals.
AILA organized its 1st Symposium in 2017, in Athens.
The theme of the Symposium was <<The Owl of Athena: Liberal Arts in the Knowledge Society>>.
At this Symposium special emphasis was given to the importance of <<the paideia of the soul>> in the re-invention of Liberal Arts Education.
AILA will engage in activities and interventions aimed at attracting public interest and sensitizing civil society about the utmost importance of the Liberal Arts in the education of youth in the contemporary era of post modernity.
As the philosopher Aristotle had averred, "it is clear that there is a form of education in which boys should  be trained, not  because it  is useful or necessary, but as being liberal and noble" (Aristotle 'Politics', 1338a: 31- 33)